COMING SOON: HAVEN
When Does It Start: Friday July 9th at 10 / 9c on Syfy
In a nutshell: An FBI agent arrives at a small town in Maine for a routine case only to discover it's a refuge for people suffering from supernatural afflictions. Mysterious events ensue…
What's It About: Based on the Stephen King novella, The Colorado Kid, Haven finds Audrey Parker (Emily Rose) a shrewd and confident FBI agent with a mysterious past, digging up a whole heap of trouble in the small town of Haven.
Along for the ride are Eric Balfour as local rogue Duke Crocker and Lucas Bryant as Haven cop Nathan Wuornos. Duke and Nathan don't get along… so expect a love triangle with Audrey in 3, 2, 1…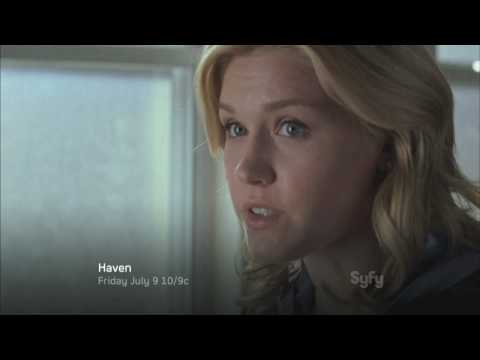 Plus Points: Um, Stephen Kind and Syfy – a match made in heaven. King's name brings undeniable clout to the project and is pretty much the main reason why people will be tuning in…
Emily Rose appeared in cult fave Jericho, and Eric Balfour, despite his show killing reputation (see below) has a following among the Syfy crowd (partly due to his time on 24)
Syfy have done a decent job of raising awareness of the show – though the promotional campaign has been much more muted than for previous series such as Warehouse 13 and Caprica.
Plus it's summer – and as we've seen already this year – cable shows are going from strength to strength (Hot In Cleveland, True Blood), while the networks continue to struggle (The Gates, Persons Unknown). It's the perfect time to launch a serialized supernatural mystery series….
On The Downside: Turning a 179 page novel into a 13 part series involves a fair bit of stretching – so the series is just using the book as a jumping off point rather than as a faithful reproduction.
I'm a Stephen King fan and have read and loved many of his novels over the years – but even I'd have to concede that The Colorado Kid isn't among King's most well known books. Plus we all know the track record for King adaptations – for every Misery and Shawshank Redemption there's a Sleepwalkers and a Graveyard Shift.
Interesting to note in the behind-the-scenes profile below how eager star Emily Rose is to distance Haven from King's horror projects – and place it more in the realm of the The Green Mile and Stand By Me. I'm not sure that's necessarily what Syfy audiences want to hear. And the trailers for the show don't give very much away – we don't see any real supernatural events or big effects sequences…  strong winds aren't exactly scary! Will Haven have the teeth to compete with an envelope pushing series like True Blood?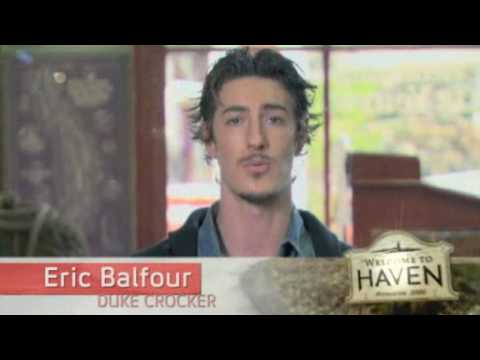 Finally there's the Eric Balfour factor. He has a reputation in the industry as a show killer – Hawaii, Sex, Love and Secrets, Lie With Me and Conviction – will Haven continue the trend – or become his signature show?
Prediction: I'd say Haven is a pretty safe bet for Syfy – echoing previous hits like Warehouse 13 and Eureka. Expect strong summer ratings at least 3 series…
No trackbacks yet.
about 7 years ago - 3 comments
Summer is almost over so it's time to put away those BBQ sets and beach towels for another year. But before we settle down for the Fall TV Season – here's 15 Lessons We Learned From Summer 2010…
Networks Execs take note!
1) Scripted Network Dramas Are Dead: Witness NBC's Persons Unknown (aka Persons Unwatched), ABC's Happy Town and the Sunday night snoozers The Gates and Scoundrels. All four struggled to attract more than 3 million viewers a week and barely made it through their runs. And the only real scripted 'hit' of the summer, ABC's Rookie Blue, was a middling 5 million rated cop show.
2) …But Scripted Cable Shows Are Hot: Where to begin – Rizzoli and Isles, Covert Affairs, The Closer, Haven, Melissa and Joey, Hot In Cleveland… this summer audiences switched over to cable big time, a cultural shift that will only continue in years to come… fact is viewers are loyal to shows NOT networks. If you want an audience now you have to work for it!
3) Weight Loss Shows Are On The Way Out: The Biggest Loser is still a hefty hit but too many copycat formats failed this summer… Dance Your Ass Off was down year to year, Vh1's Money Hungry was an outright bomb (see Lesson No 10) and even Losing It With Jillian underperformed. Meanwhile Huge did big business for ABC Family and Drop Dead Diva remains strong for Lifetime. Has the weight acceptance tide turned?
about 7 years ago - 8 comments
So yesterday I was reading an article in Time magazine about the new, critically acclaimed movie The Kids Are All Right. You know the one – it's the gay parenting film starring Oscar bait actors like Annette Bening, Julianne Moore and Mark Ruffalo. But while reading the piece I came across a familiar name… Yaya Dacosta. Who's she? Well if you're a bit of an America's Top Model junkie like me you probably remember Yaya from Season 3 of the TV smash…
Yaya was the bitchy model who alienated her fellow contestants and even Tyra with her haughty attitude, over the top antics and fierce competitiveness. After the show I figured we'd never hear from Yaya again and that she'd go the way of most reality 'stars'… but here she is in a serious movie, acting alongside some pretty heavyweight talent. And it doesn't stop there. Last year Yaya starred in the final season of Ugly Betty, playing Vanessa William's daughter. And later in the year she's appearing in the Tron sequel.
about 7 years ago - 2 comments
Ah the delicious world of Syfy Channel Movies.
On Saturday 8th May you can check out Mongolian Death Worm, Syfy's latest masterpiece of computer-animated monstrousness versus in-it-for-the-paycheck actors (Lindsey Lohan – say hello to your future).