Summer 2012: 15 TV Lessons We Learned…
Summer is almost over so it's time to put away those BBQ sets and beach towels for another year. But before we settle down for the Fall TV Season – here's 15 Lessons We Learned From Summer 2010…
 Networks Execs take note!
1) Scripted Network Dramas Are Dead: Witness NBC's Persons Unknown (aka Persons Unwatched), ABC's Happy Town and the Sunday night snoozers The Gates and Scoundrels. All four struggled to attract more than 3 million viewers a week and barely made it through their runs. And the only real scripted 'hit' of the summer, ABC's Rookie Blue, was a middling 5 million rated cop show.
2) …But Scripted Cable Shows Are Hot: Where to begin – Rizzoli and Isles, Covert Affairs, The Closer, Haven, Melissa and Joey, Hot In Cleveland… this summer audiences switched over to cable big time, a cultural shift that will only continue in years to come… fact is viewers are loyal to shows NOT networks. If you want an audience now you have to work for it!
3) Weight Loss Shows Are On The Way Out: The Biggest Loser is still a hefty hit but too many copycat formats failed this summer… Dance Your Ass Off was down year to year, Vh1's Money Hungry was an outright bomb (see Lesson No 10) and even Losing It With Jillian underperformed. Meanwhile Huge did big business for ABC Family and Drop Dead Diva remains strong for Lifetime. Has the weight acceptance tide turned?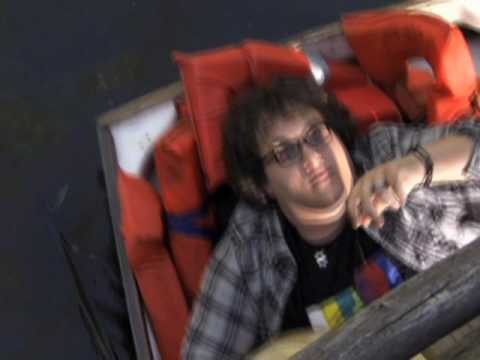 4) Not Every Tabloid Star Can Carry A Show: It used to be when someone hit the headlines they'd get a book deal. But now the instant response to sudden tabloid 'stars' is to speculate what form their upcoming reality show will take. Hot on the heels of Octomom and Balloon Boy, this summer newspapers and TV outlets touted Levi Johnson and Steven Slater as the next reality sensations. I remain unconvinced. Levi has zero on screen personality and has already been pitched to everyone, everywhere. And how on earth would a show about Slater work? These people are famous for 15 minutes for a reason… and their time is almost up.
5) Howie Mandel Has Talent: Summer's biggest show, America's Got Talent, made a smart move replacing outgoing judge David Hasselhoff with the Deal Or No Deal host. Howie may have dubious taste in acts (Ronith and Chipps Cooney!) but his quite witted ad-libs and general geniality have been great for the show. You see Idol – this is how you replace a judge…
6) Every Rose (Ceremony) Has Its Thorn: After the huge success of The Bachelorette – and The Bachelor earlier in the year – I, like many other people, thought the Bachelor Pad would be HUGE. But while the series has been solid – it's ratings pale alongside long running summer staple Big Brother. Did ABC over-program the Bachelor format? Maybe…
7) It's Game Over For Gameshows: ABC's Downfall pretty much wrote it's own punchlines with less than 4 million viewers tuning in by the end of its run. Turns out audiences aren't very interested in plummeting prizes week after week and you can't base an entire game show around a single gimmick. Meanwhile Minute To Win It is still on the air but hardly talked about TV and CBS aren't even attempting the genre at the moment. Fact is, there hasn't been a bona fide hit game show since Deal Or No Deal launched in 2005. Don't expect a sudden influx in the foreseeable future…
8) Subscription Channels Can Pull In Big Audiences: HBO and Showtime may only air in a minority of households – but that doesn't mean they can't pull in some pretty decent numbers. HBO's True Blood has gone from strength to strength in Season 3, averaging over 5 million viewers an episode, while Showtime's one-two punch of Weeds and The Big C are pulling in a million viewers each every Monday. Once again, content is king!
9) Girl Power Still Prevails: As if we needed more proof, summer 2010 proved once again that if you build it – the women will come! Hot In Cleveland shored up the older female audience while Keeping Up With The Kardashians took care of the teens. Female procedurals Rizzoli and Isles, The Closer and Covert Affairs all hit highs and The Big C showed Academy Awards nominees that the best material today is on the tube.
10) VH1 Had A Very Hard Summer: The house that Flavor Flav and Bret Michaels built has had a truly terrible summer with flop after flop. I thought the Sunday night reality football shows were doing badly (The T.O. Show and Ochocinco: The Ultimate Catch) with just 700,000 viewers a time. But then I saw the ratings for Scream Queens season 2 and weight loss competition show Money Hungry. 300,000 an episode! Yikes – time to page New York!
11) …But MTV Is Flying High: After a shaky couple of years the former music video network has finally found its feet. Season 2 of Jersey Shore is a ratings behemoth – scoring over 5.5 million most weeks, while Teen Mom, 16 And Pregnant and the latest Real World incarnation are also doing big business. The lesson – keep it real. Love 'em or hate 'em the guidos and guidettes are a lot more relatable – and a lot less fake – than the pampered princesses of The Hills.
12) Viewers Want Trash: As depressing as it is viewers proved again this summer that scandal sells. The Real Housewives, Jersey Shore, True Beauty, Pretty Wild and The Bad Girls Club all got people talking…
13) …Not Class: Case in point – the failure of 'uplifting' reality shows Losing It With Jillian and Breakthrough With Tony Robbins. It didn't help that both shows were badly produced… coasting on the reputations of their talent, rather than adding a unique format to hook viewers. Maybe they should have added a hot tub to the mix…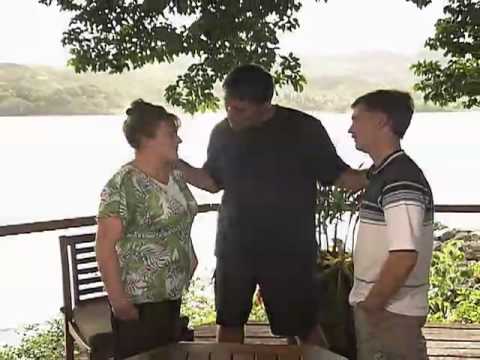 14) Makeover Shows Need A Makeover: The CW capped off a terrible 2009-10 season with a similarly poor summer showing – exemplified by lame makeover show Plain Jane. Meanwhile Lifetime's On The Road With Austin And Santino made fun of Midwest stereotypes and lost half its Project Runway lead in in the process. And even Ru Paul wasn't immune with Drag U attracting much less buzz than Logo's Drag Race. The lesson – the makeover genre needs a serious rethink. You can't just rely on stern fashionistas, changing room montages and the same well-worn advice…
15) And Finally… TV Is Hot, Movies Not (So Much): It's a subject I've touched on before on Remote Patrolled but we truly are in a TV golden age at the moment with the likes of Mad Men, Dexter, Breaking Bad and many more all shining bright. Meanwhile cinema attendance was DOWN 4% this year – with a steady stream of high profile box office flops – The A Team, Cats and Dogs 2, MacGruber, Scott Pilgrim, Killer, Predators, Step Up 3D (the list goes on and on) … And with cinema (and 3D) prices higher than ever, let's all be grateful for just how terrific TV is today…
But what do you think? Do you agree with these 'Lessons' – and would you add any of your own? Start weighing in guys…
America's Got Talent
,
Breaking Bad
,
Breakthrough with Tony Robbins
,
Covert Affairs
,
Dance your Ass Off
,
Dexter
,
Downfall
,
Drag Race
,
Drop Dead Diva
,
Happy Town
,
Haven
,
Hot in Cleveland
,
Jersey Shore
,
Keeping up with the Kardashians
,
Losing It With Jillian
,
Mad Men
,
Melissa and Joey
,
Money Hungry
,
On The Road With Austin And Santino
,
Persons Unknown
,
Pretty Wild
,
Rizzoli and Isles
,
Rookie Blue
,
Scoundrels
,
Scream Queens
,
Teen Mom16 And Pregnant
,
The Bachelor
,
The Bachelorette
,
The Bad Girls Club
,
The Big C
,
The Biggest loser
,
The Closer
,
The Gates
,
The Real Housewives
,
True Beauty
,
True Blood
,
Weeds
No trackbacks yet.
about 10 months ago - 2 comments
On Sunday night I turned on the new season of True Blood. Five minutes later I switched off – and decided I was officially finished with the show. The reason? Even though I really enjoyed season 5 of HBO's supernatural saga and felt it took the show into new and interesting directions, these first five…