Who Is Prince Poppycock?
Over the last few weeks we've been keeping a close eye on our traffic here at Remote Patrolled.
As you can imagine our America's Got Talent coverage attracts a LOT of visitors – and we've become quite a hub for TV's biggest summer talent show.
Interestingly the top AGT acts on our site have been (in reverse order):
5) Connor Doran - the epileptic indoor kite flyer
4) Debra Romer - the singer songwriter with the sweet and soulful voice
3) Christina and Ali – the two singing sisters living with cystic fibrosis
2) Carlos Aponte - the Puerto Rican opera singer whose early elimination shocked many!
But number one – by quite a wide mark – has been Prince Poppycock – the heavily made up, fabulous opera singer that many of you absolutely adore!
So ahead of Poppycock's performance on tonight's final quarter final show we did a little investigating to find out a bit more about the larger than life opera singer…
Turns out Poppycock has a fabulous website – of course we would expect nothing less – which you can check out here.
As all his fans know, Poppycock is actually John Quale who's been performing opera since his first professional gig at 11 years old! John has recorded a solo album, called Worldview, which is available on Itunes and he was recently featured in a Sundance documentary called Rise Up And Shout for which he wrote the title track… The song protests the terrible anti-gay Proposition 8 in California, and here it is…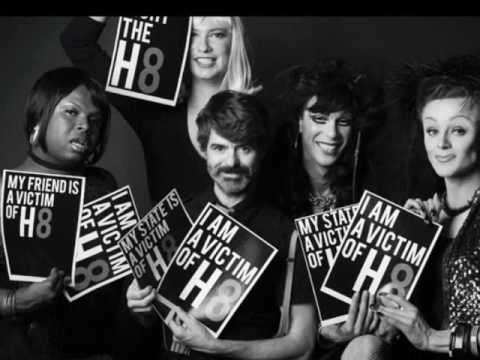 Poppycock himself was born in 2006 when John was asked to perform an aria at a nightclub and the club promoters requested he wear a wig for the performance. John picked a fabulous, over the top look – and a club sensation was created…
We also did a bit of a trawl around the net to find some clips of the Prince performing outside of America's Got Talent…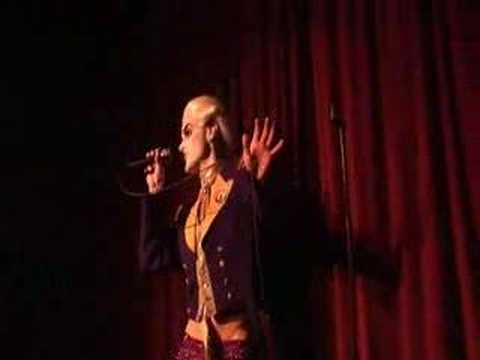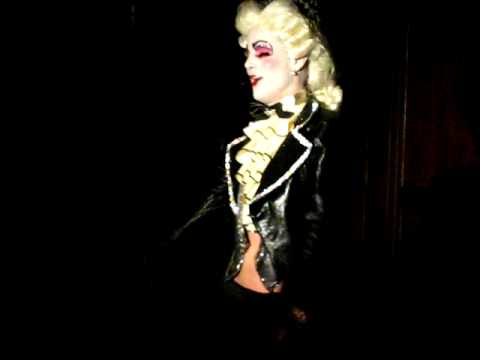 And here's a clip of the Prince performing a skit for LA production company, World of Wonder (who produce Ru Paul's Drag Race and Tori and Dean for Oxygen)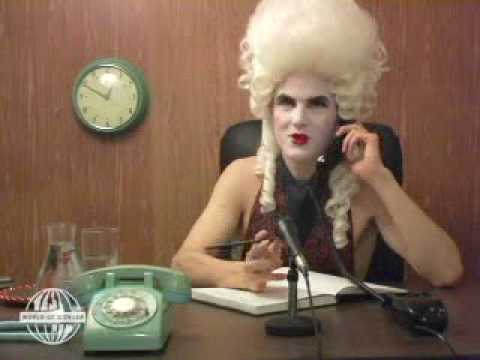 I'm looking forward to seeing what Poppycock does next – and if he can take his act to the next level. I am definitely a fan – mainly because I think he's a perfect act for Vegas (unlike say Debra Romer who I think should be playing gigs around the country). I also think Poppycock winning sends a powerful message as a (presumably) gay performer…
But what about you guys? Are you a Prince Poppycock fan? And how far do you think he'll go in the competition… start weighing in…
about 7 years ago - 3 comments
Summer is almost over so it's time to put away those BBQ sets and beach towels for another year. But before we settle down for the Fall TV Season – here's 15 Lessons We Learned From Summer 2010…
Networks Execs take note!
1) Scripted Network Dramas Are Dead: Witness NBC's Persons Unknown (aka Persons Unwatched), ABC's Happy Town and the Sunday night snoozers The Gates and Scoundrels. All four struggled to attract more than 3 million viewers a week and barely made it through their runs. And the only real scripted 'hit' of the summer, ABC's Rookie Blue, was a middling 5 million rated cop show.
2) …But Scripted Cable Shows Are Hot: Where to begin – Rizzoli and Isles, Covert Affairs, The Closer, Haven, Melissa and Joey, Hot In Cleveland… this summer audiences switched over to cable big time, a cultural shift that will only continue in years to come… fact is viewers are loyal to shows NOT networks. If you want an audience now you have to work for it!
3) Weight Loss Shows Are On The Way Out: The Biggest Loser is still a hefty hit but too many copycat formats failed this summer… Dance Your Ass Off was down year to year, Vh1's Money Hungry was an outright bomb (see Lesson No 10) and even Losing It With Jillian underperformed. Meanwhile Huge did big business for ABC Family and Drop Dead Diva remains strong for Lifetime. Has the weight acceptance tide turned?