Richard Recommends: Next Great Baker
It's Richard Recommends time again – and we're back in the world of competition reality!
Yes, for my latest hot show we're heading over to TLC for their Cake Boss spin off, The Next Great Baker. We're only two weeks into the series but already I'm experiencing a bit of a sugar rush – Baker is creative, compelling and loaded with calories. Okay enough with the cake puns I promise!
Now I like the original Cake Boss – and feel a connection to the show since it films just down the road from me in Hoboken – but I'll admit I don't watch the show on a week-to-week basis. That's largely due to the fact that the series is 'self contained' and I'm much more of a fan of arced series where storylines are ongoing and there's a definite reason to tune in the next week. It's why I favor the likes of Desperate Housewives and Glee over shows like CSI. I guess it comes from growing up in the UK where we're brought up on soap operas and serialized shows literally from birth!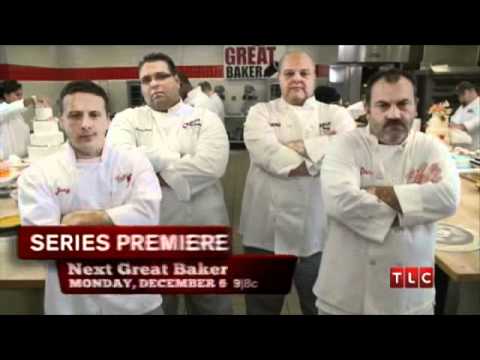 The premise of The Next Great Baker is pretty self-explanatory. Buddy Valastro, the Cake Boss himself, is hosting a competition to find America's next great cake maker. There are 10 contestants from across America competing and each week the budding bakers must compete in an initial Baker's Challenge and a crucial Elimination Challenge, before one chef is sent packing. The elements are pretty familiar to fans of competition reality but you know what – if it ain't broke why fix it?
But here's why I like the show. Cake making is really fascinating – as we already knew from all the cake shows on TV – but it turns out that 'bad cake making' is even better! Plus the whole process is extremely visual. The key problem I've always had with Top Chef is that so much of the judging relies on how the food TASTES that I feel a little bit left out of the process. I can see how the food looks but how the heck do I know what it tastes like – and therefore how good the dish is?  But on Next Great Baker it's all about the visuals. It's why I used to love Project Runway and still watch American Idol. As a viewer at home I want to make my own judgements…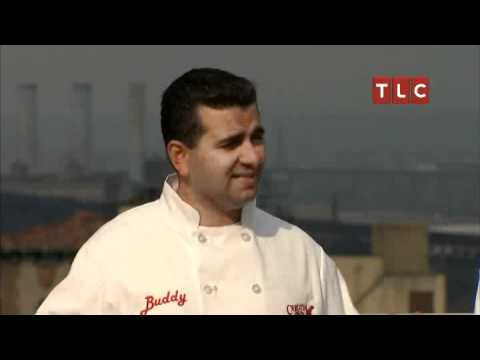 We can see that Joe's olive oil cake looks disgusting (though inexplicably the judges loved it) and that Greggy's deflated chocolate cake is a flop. And what about Pamela's Chinese New Year's Cake which looked like a giant golden UFO! There have been some seriously ugly ass cakes over these last couple of weeks and there's something really funny – and really tragic – about a bad looking cake…
Show 2 brought us the inevitable team challenges in which chauvinistic Joe and fiery New Yorker Corina almost came to blows – with the latter actually threatening Joe with a kitchen knife. Good, meaty reality drama – and it felt REAL (you know how much of a stickler I am for authenticity!)
Teams were asked to create a cake homage to Monopoly (gotta love the product placement) although I doubt that Hasbro would have been too thrilled with the results – misspelled property names, a botched Monopoly logo, 'skylines' that consisted of just one building and various other trademark atrocities. Plus the challenge threw an extra hurdle at the contestants when they were asked to transport the cake to the judging room – and likely winner Megan realized she'd made her cake too big to fit through the doorway!
My only criticisms so far? The show 1 super-tease – previewing the best moments of the season to come – was a little confusing and needed more polish in the edit. And I'm not sure yet how I feel about the end device of sending eliminated contestants home in a pastry truck, dubbed 'Not The Next Great Baker'. I can see the show is aiming for an Apprentice / taxi moment but I think a little more set up for the device might have helped.
And finally – and most crucially – is the grand prize for the series: $50,000 and an apprenticeship at Buddy's bakery. But since most of the show's contestants either a) don't live in Hoboken and b) already own their own businesses – I find myself questioning how many contestants would really want this part of the prize and the practicalities involved…
But these are minor gripes. For the most part the show is great, dirty fun! So if you're looking for a well-made reality diversion over these winter months – tuck in!
But what do you think? Have you been following the Next Great Baker? Do you like the show? And who do YOU think is gonna win… start commenting everyone!
about 6 years ago - 3 comments
Hey everyone – it's time for another installment of our latest Remote Patrolled strand, 101 Ways To Make TV Better, where I take on an aspect of the TV industry that drives me crazy! Last time around I took on rich bitch Paris Hilton – and given the measly ratings for her new reality show…
about 7 years ago - No comments
Okay guys – so I have a new favorite reality show of the moment!
For the last few weeks I've become rather hooked on Oxygen's Hair Battle Spectacular, one of the craziest and silliest shows of the summer season. But darn if it isn't very entertaining!
In case you haven't seen the show, Hair Battle takes us into the world of 'Fantasy Hair', recently popularized by Chris Rock in his documentary Good Hair. In 'Fantasy Hair' bigger is always better as stylists compete to make the most insane, wonderful, over the top creations using a model's real hair – with some extra weaves and materials thrown in. It's like Edward Scissorhands on acid as stylists create helicopters, wedding cakes and doll houses on top of people's heads… check out the clip below and you'll see what I mean…