Thrills, Kills and Survival Skills: Can You Survive A Horror Movie Is Here!
Okay – it's time to let our baby loose!
After months of build up our scary movie special is finally here – and we're thrilled to share it with the world!
Can You Survive A Horror Movie premieres on Friday 13th on Chiller at 9pm EST – and we couldn't be prouder!
If you're a huge horror movie fan (like me!) this one's for you. And even if you don't know your Michael Myers from your Jason Voorhees I just know you're gonna love our special. We're one of the picks of the week in Entertainment Weekly and The Huffington Post and Chiller are super stoked for the show and have been running trailers on Syfy, Vh1, FX, USA and many other networks for the last week now!
Okay one more plug… here's the final trailer for the show – featuring a certain British TV producer in action. We filmed these interview midway through our shoot and let's just say I need quite a while in make up by this point…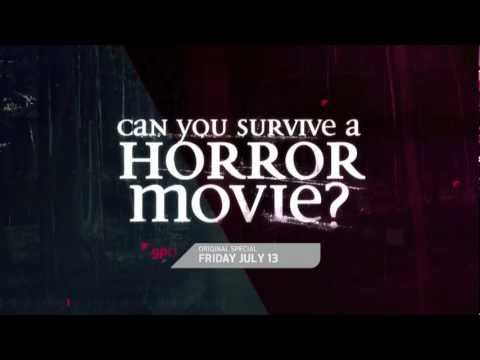 We're also been running some exclusive clips online which you might like to check out. Our Angry Trainer, Alfonso Moretti, is the show's resident fitness expert and you can see him in action here during our Zombie Attack segment!
Plus every horror movie needs hot sexy guys and girls – so check out our three hosts as they strip down for one of our most 'chilling' challenges…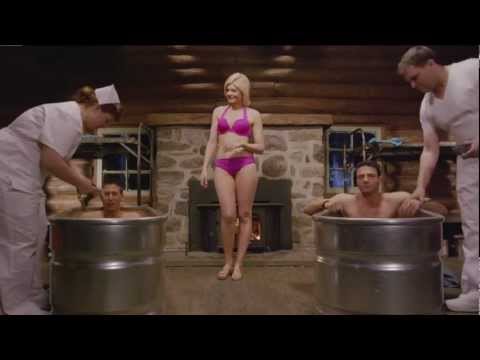 I'd like to say a big thank you to everyone who worked on the show and made it such a success. In particular I'd like to shout out to our hosts Anthony, Annie and Morgan for being such great sports (when you see the show you'll see why), our director Jesse who made the show look AMAZING and was a great collaborator to work with, Shane the coolest network exec in town and of course my partner in crime, Roger!
Enjoy the show guys… and stay tuned for more news soon!
No comments yet.
No trackbacks yet.
about 4 years ago - No comments
Uh-oh, they're letting me back onto our TV screens again… Check me out on Chiller 13: Great American Slashers on Sunday 8th July at 8pm EST on the Chiller network. As you may know my company Savannah Media has been working with Chiller for quite a while now, via our 2012 summer special, Can You…